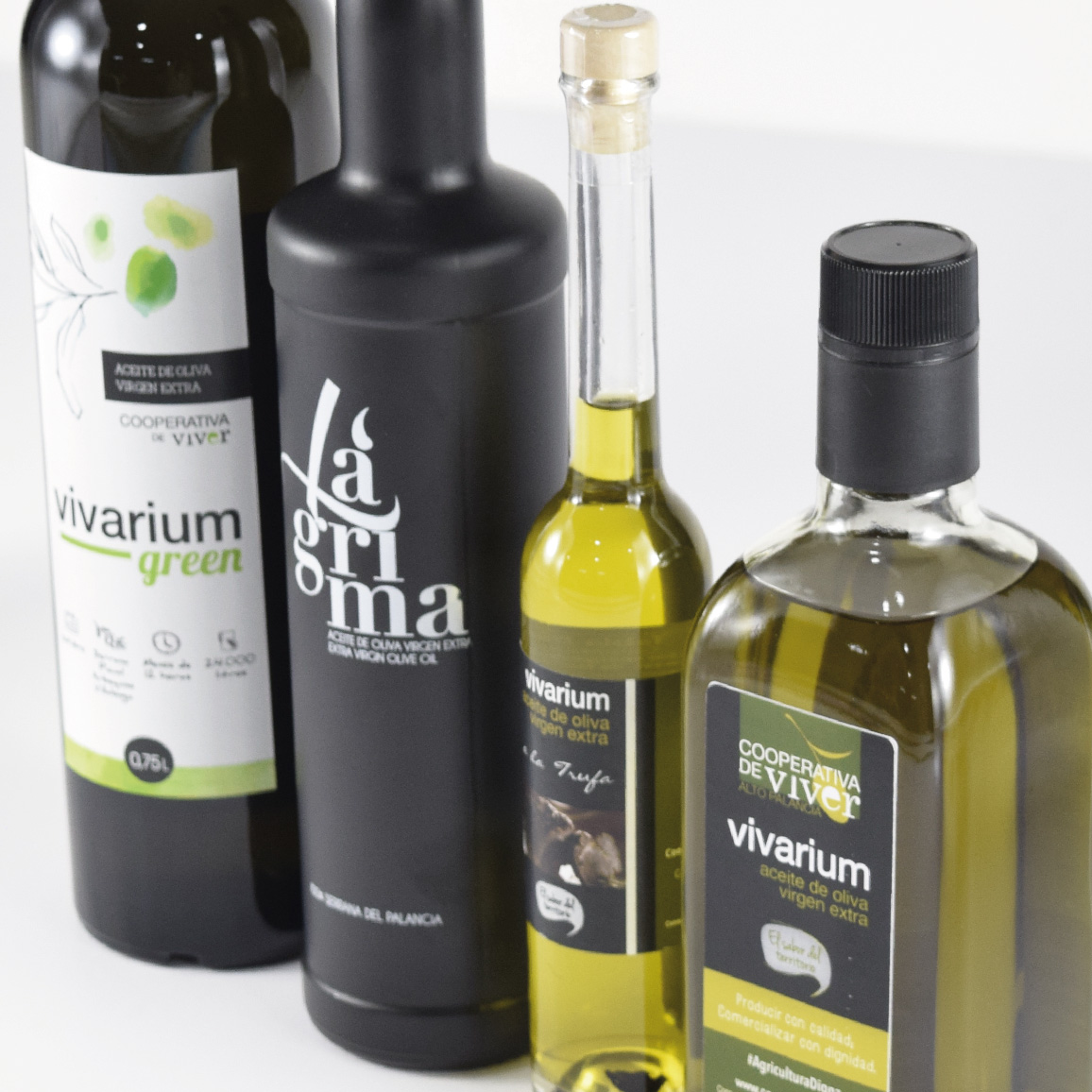 Extra Virgin Olive Oil
We make 3 EVOOs based, in different percentages, on our native variety, called Serrana del Palancia.
Our EVOOs have an intense olive fruitiness reminiscent of freshly cut grass and green apple, followed by almonds and nuts aroma, with artichoke heart tones and tomato notes. The slight intensities of spicy and bitter, which denote the oil stability, show that this is a mild oil, which will not cause stridency on the consumer's palate.
Lágrima, Vivarium Green and Vivarium are our brands.
As our production is very limited, when we run out of stock we get oil from another cooperatives under the brand Benabal.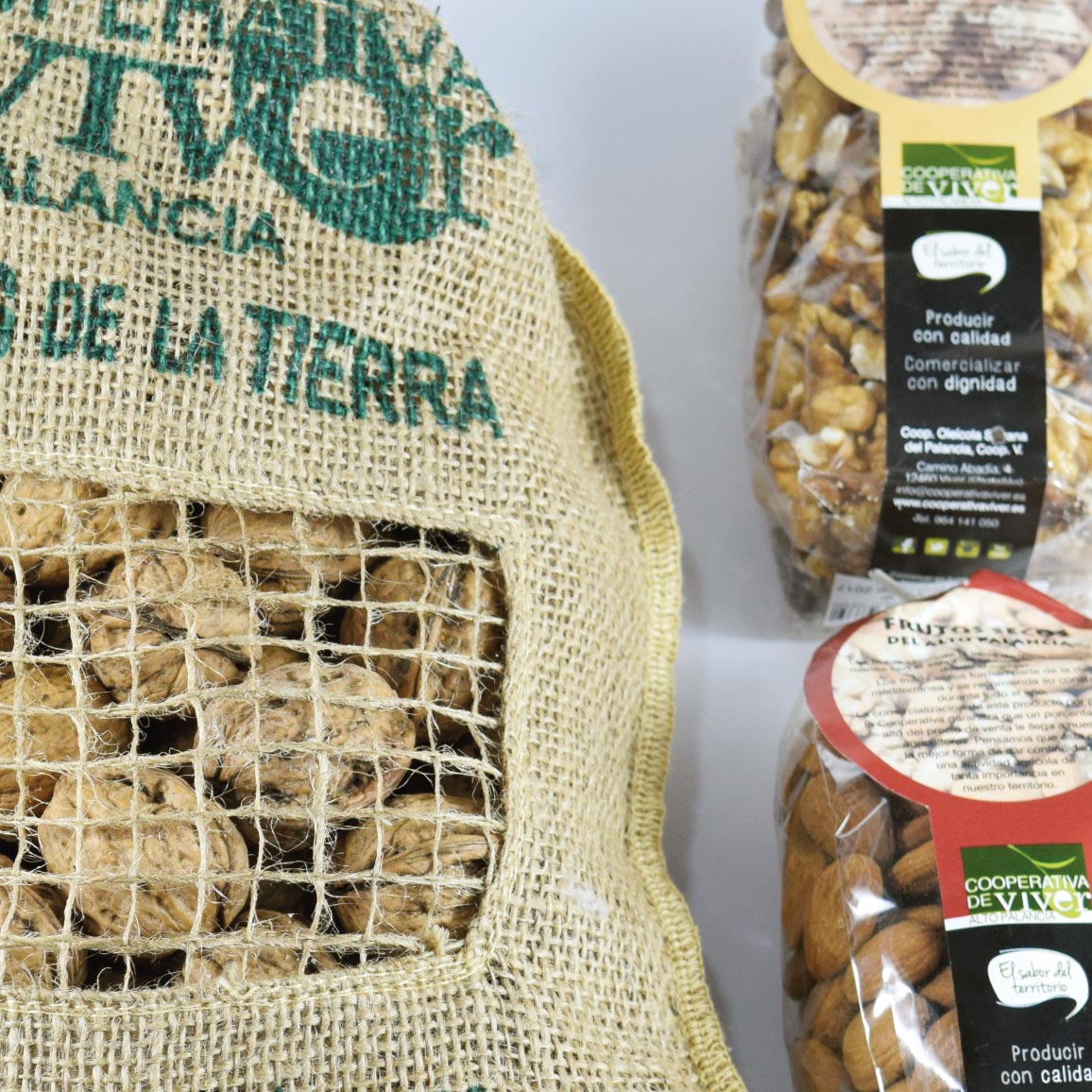 Dried Fruit
We produce almonds and walnuts.
Our almonds are 70% Marcona and 30% Comuna. All of our production is marketed in shell, after drying. We are part of the Cooperative Group Unió Nuts, based in Reus and with members from 5 autonomous regions.
Our walnuts are international varieties that have been specifically adapted to our weather and soil conditions, which provides them unique organoleptic properties.
The nuts are presented under the brand name Nueces de la Tierra both in shell and in kernels (halves and quarters).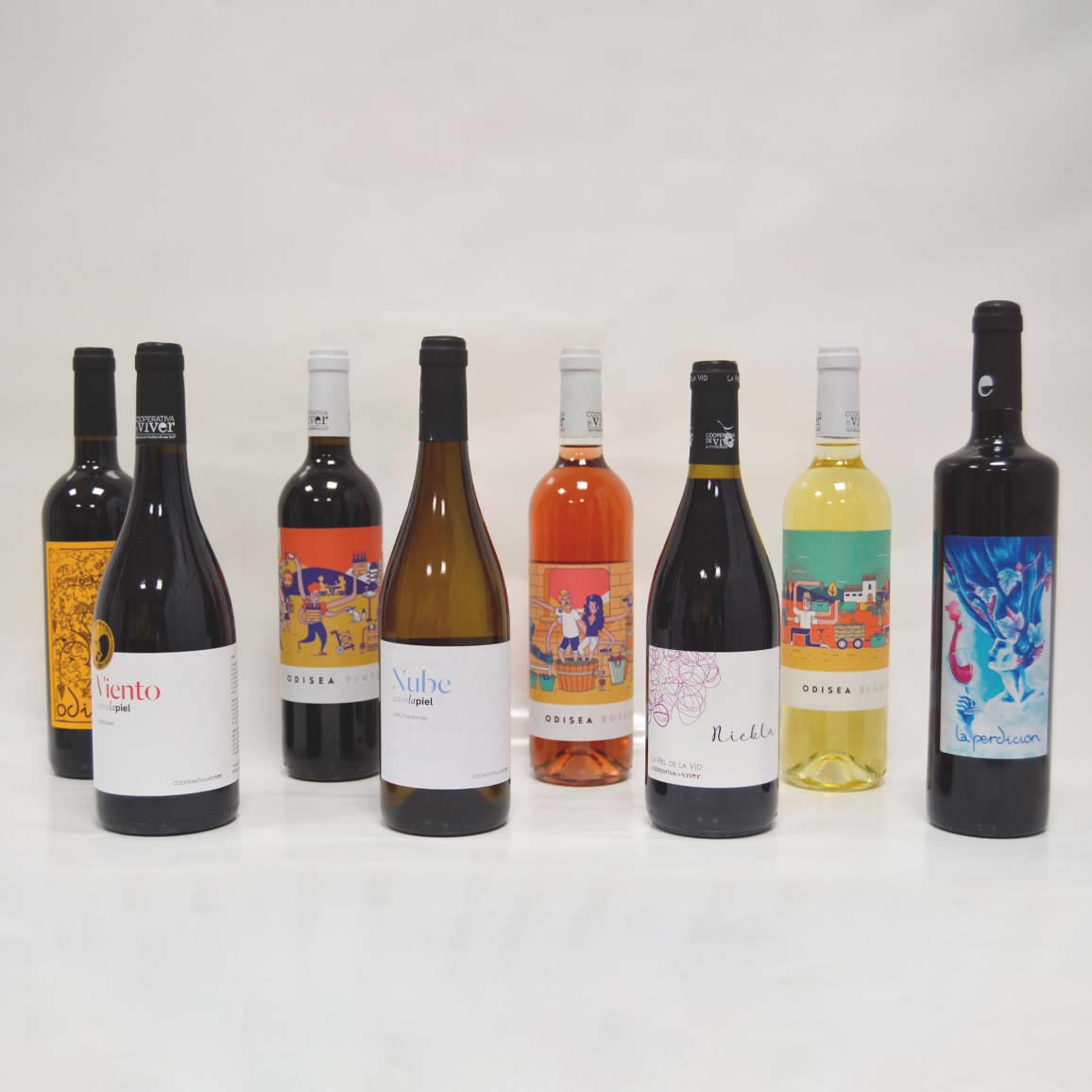 Wine
We produce white, rosé and red wines (young, oak and vintage) in our own cellar.
Most of our wines are protected by the IGP Castelló quality seal and guarantee of origin.
Our wines follow two trends: the altitude of the vineyards (the highest in Castellón). With these grapes we elaborate the wines La Piel de la Vid, single-varietal wines where the territory and the character of the variety are expressed; the Mediterranean character. We make the Divinos&Viñas range, where we play with the blending of national and international varieties.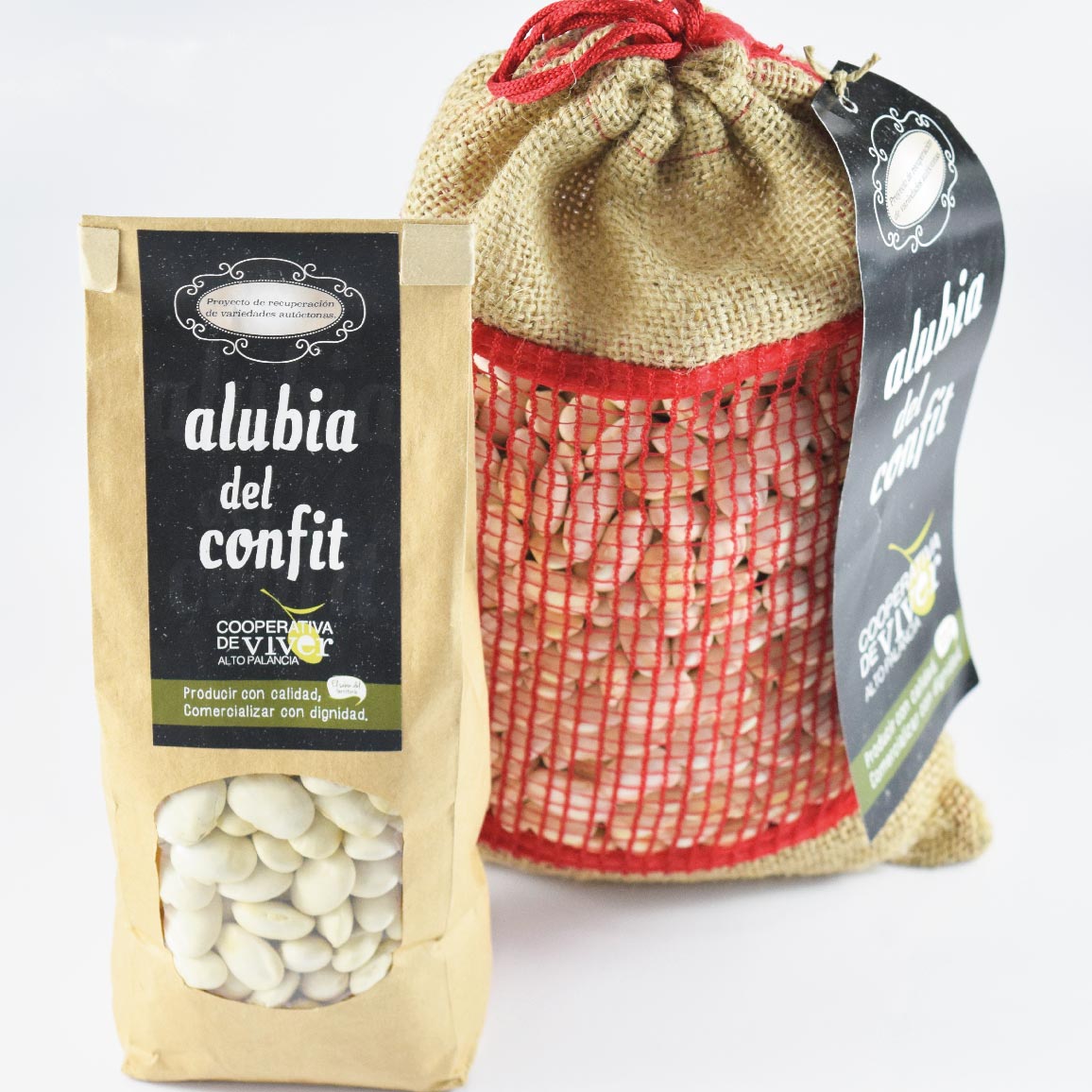 Fruit and Vegetables
In the past few years we have been adding more products to the planned production of fruit and vegetables. Our generic brand is Hortifrut.
The summer artichoke stands out, which we produce from June to October, complementing the traditional artichoke cycle. The day-night temperature variation allows us to have a highly valued product. Other unique product is a native legume that we are recovering: the Confit Bean. It´s large in size and very creamy and tasty.
Among the fruits, the most valued is the cherry, which fills our supermarkets during May and is sent to the customers' homes. They are juicy and very tasty. At the end of the year we market the very sweet and appreciated Esperiega Apple.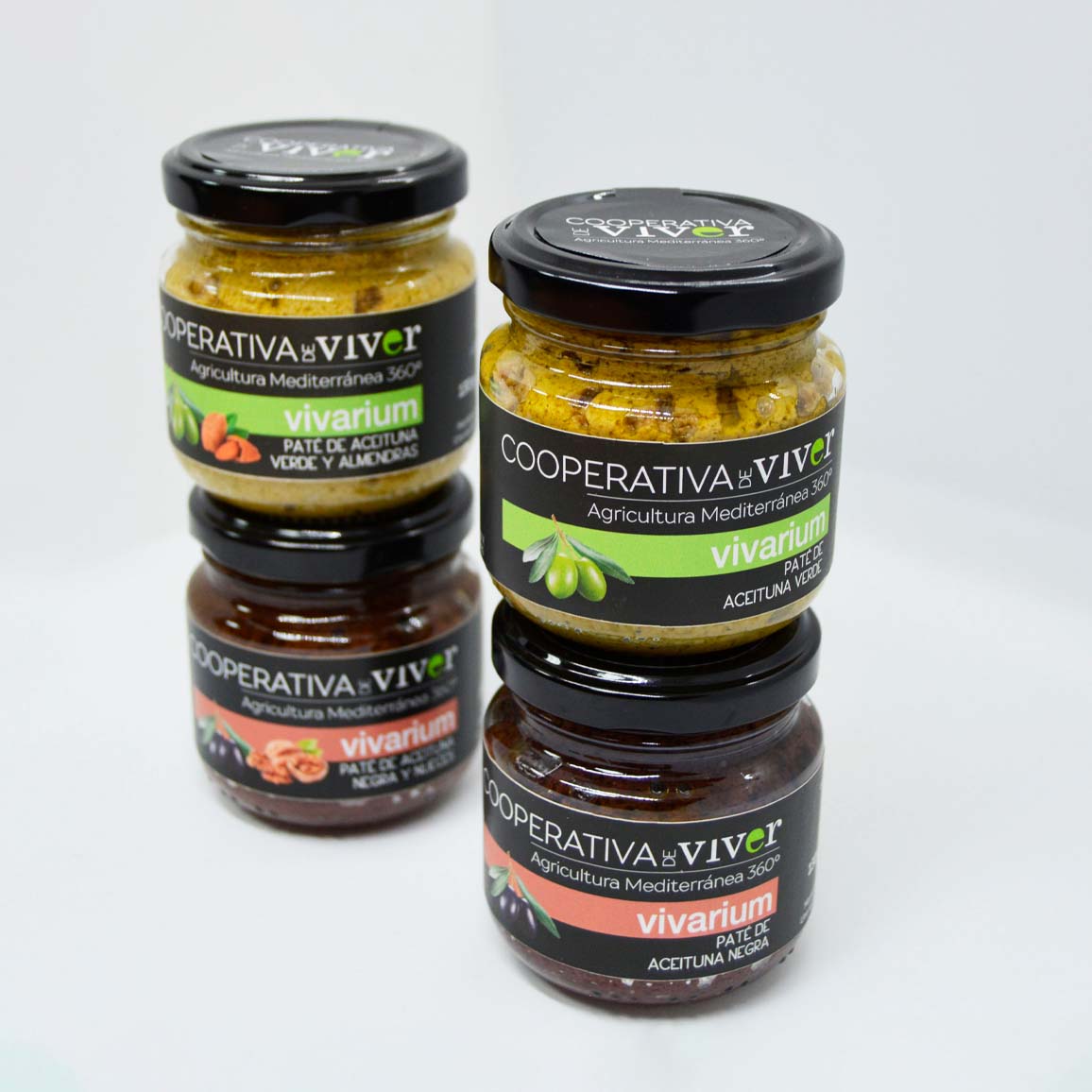 Gourmet
Our product range is completed with olive pâtés and table olives, both under the Vivarium brand.
The olive pâtés combine selected olives, our EVOO and our walnuts and almonds in very Mediterranean and delicious recipes.
The table olives are presented in 1 kg glass jars in 4 flavours, from manzanilla to split and seasoned. We also have 2.5 kg. jars available.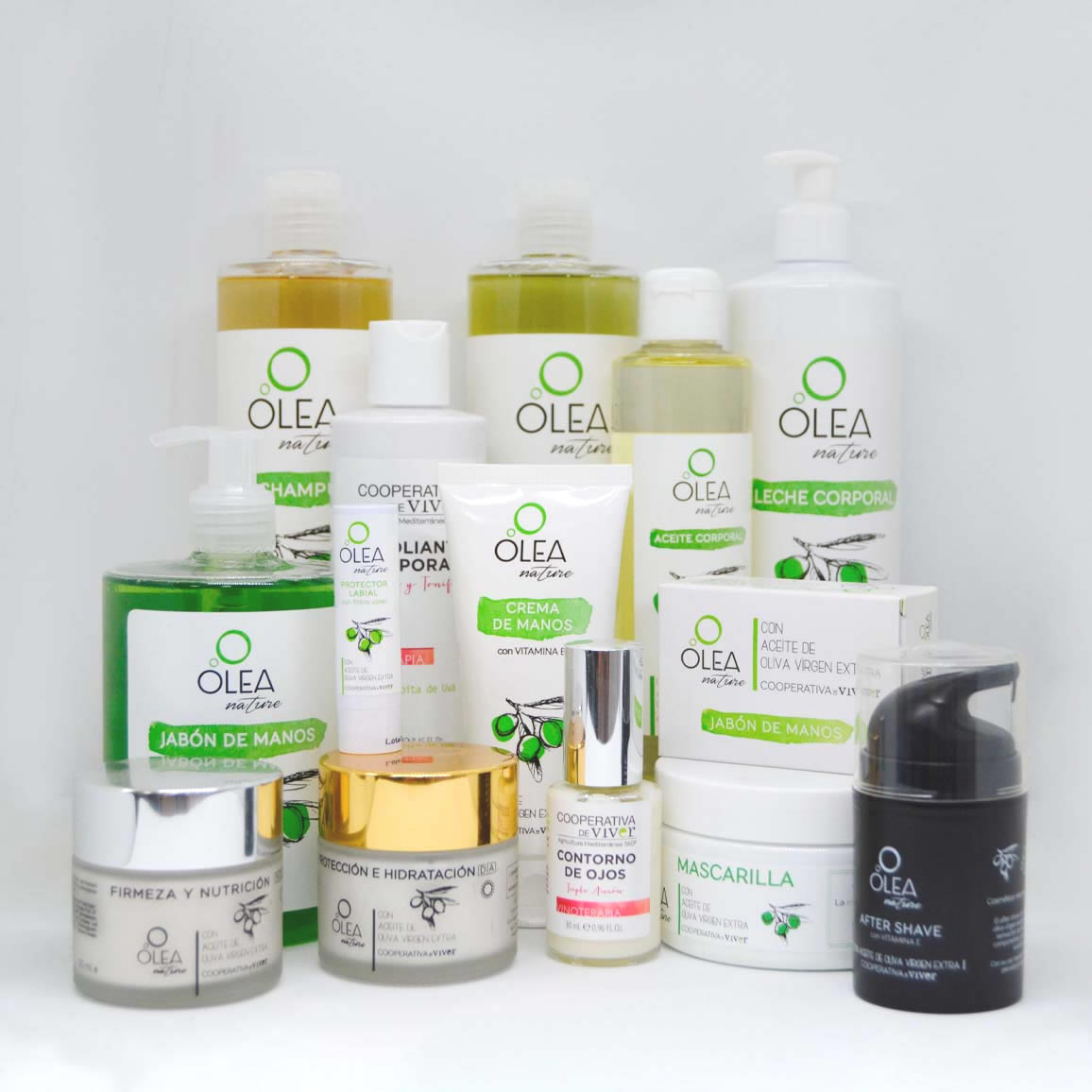 Natural Cosmetis with Olive Oil
Olive oil properties for the skin have been known since ancient times. Now we have recovered them by developing a natural cosmetics line under the brand Olea Nature.
Our cosmetics incorporate our Vivarium EVOO, olive leaves extract and other vegetable extracts, achieving a set of moisturising, repairing, antioxidant and nourishing properties.
It´s presented in an elegant package for daily consumption and if you want to make a nice gift.